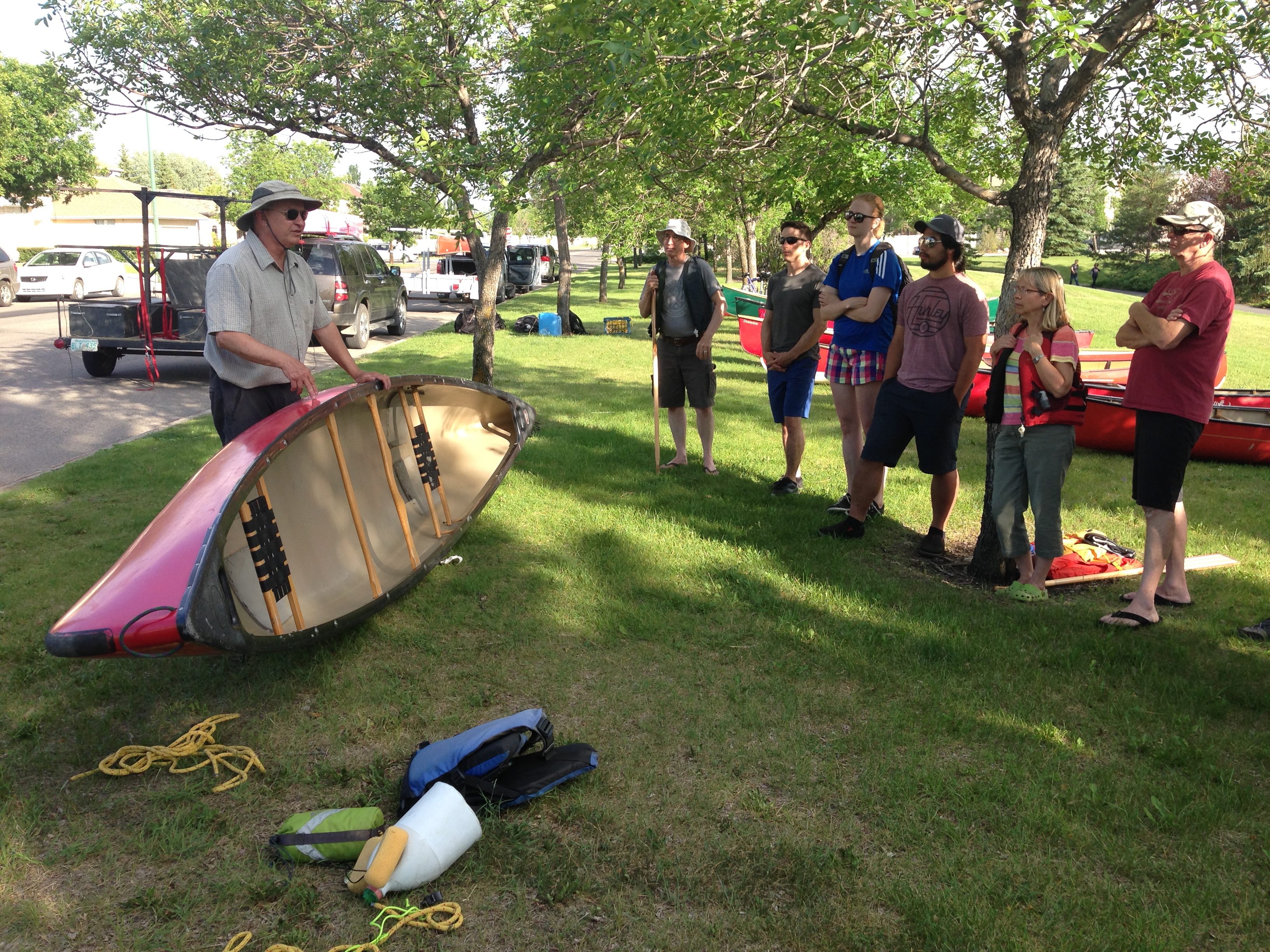 Our Approach
All the instruction that Outdoor Experience provides is based on the philosophy of Bill Morris and can be best described as a self paced sequence of teachings that help ensure a solid skill set for any level of paddler.  Safety and fun are at the heart of each paddling session as participants work together to learn, practice, and refine the art of canoeing.
Meet Bill, Howard & Kim
BHK
Bill Morris
Canoeing in Canada has a long history of notable characters and in Saskatchewan most serious canoeists know who Bill Morris is.
Bill founded Outdoor Experience in 2002.  Previously he had been a high school science teacher for 35 years and worked extensively in the fields of athletics, environmental education and canoeing.  While teaching at Marion Graham Collegiate in Saskatoon, Bill and some close friends started the Katepewesippi canoe club which he coordinated and operated for close to 20 years.  Bill was the first teacher of the Saskatoon Outdoor School program and continued to support their canoe trips for another 15 years after his retirement.
Bill continues to be the head instructor for Outdoor Experience and his philosophy of canoe instruction permeates everything the company delivers and stands for.  Bill's canoe skills and knowledge are only matched by his enthusiasm for life and the legacy he continues to build.
Howard Sproat
Howard or "Howie" is simply one of the most experienced canoe instructors in Canada and his credentials go back to the 1970's when he taught canoeing in the Canadian Armed Forces.
Howie's career as an physical education teacher is steeped in outdoor education and canoe programming.  For 36 years, Howie operated voyageur canoe programs in numerous elementary schools and demonstrated significant leadership in developing risk management and safety guidelines at the school system level.  Howie also specialized in delivering teacher training for for both canoeing and first aid.
Howie has been recognized as a certified canoe instructor for the Red Cross, the Canadian Recreational Canoeing Association and now Paddle Canada.  For many years he has taught canoeing for both the College of Kinesiology at the University of Saskatchewan and for the Saskatchewan Physical Education Association.  Howie is a farm boy at heart but a canoeist by trade!
Kim Archibald
Kim is the junior member of the BHK team but is equally qualified to manage both the business side of Outdoor Experience as well as knowing which end of the paddle is up or down.
Kim's teaching career lasted 31 years and is marked by a number of accomplishments in Outdoor Education.  Kim was lucky enough to begin his career as a science teacher at Mount Royal Collegiate which is the home of the first high school canoe club in the province.  A few years later Kim founded the original grade eleven outdoor adventure based program called the Outdoor School and taught this award winning program for 15 years until his retirement.  Since then Kim has worked as an Outdoor Education consultant through out the province and has taught Place Based Pedagogy at the University of Saskatchewan.  In 2014, Kim received the Sask Outdoors Bernie Melanson Award for lifetime contributions to environmental education.